Web Tracking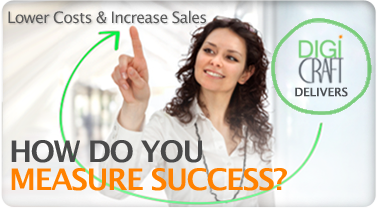 100% Transparency, We Show You Everything Behind the Scenes
We advance strategic business decision processes utilizing hard data, and evidence, rather than gut instinct.
How do customers reach my website?
Why do some customers convert
while others don't?
These are just a few question we ask ourselves as we plan and optimize your website for performance. Digi Craft has experience and credentials required to make analytics an effective and useful tool. Digi Craft holds a Google Company Certification and participates in several web seminars through out the calendar year. Our knowledgeable staff are happy to educate you on the terminology and assist you with setting up your website with analytical reports.
We make every effort to get the most out of your online efforts. By integrating web tracking you can help monetize and track your marketing efforts.
We use industry key performance indicators to closely watch website performance. Digi Craft is a performance based agency that utilizes today's most advanced technology. Call 877-305-DIGI to see how we can help.
Web Statistics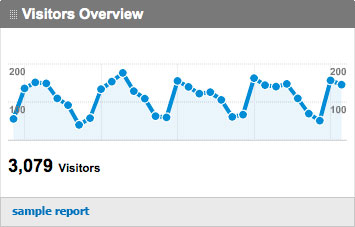 Digi Craft gathers as many statistics as you need for your website. We even consult with our client's sales people to tell us what is happening with their conversions. Having all this information helps us maximize your dollars and produce the results you want and deserve.
With strong statistics we can monitor the competition, know what they are spending, how much revenue they bring in, and help position your company to become the top earner in your market.
Web Statics Include (but are not limited to):
visitors
page views
time on site
new visits
bounce rate
traffic sources
goal conversions
date comparisons
daily, weekly, monthly
After further in-depth analysis of your web statistic we can help determine what it takes for any company to be competitive in their marketplace.
Use Website Analytics to learn which online marketing initiatives are cost effective and see how visitors actually interact with your site. Make informed site design improvements, drive targeted traffic, and increase your conversions and profits.
Sign up now, it's easy - and free!
Proxy Servers & Tracking Advertising
Proxy servers are created in an attempt to display your website on a different domain name, replace your phone number, replace your contact information and ultimately track the marketing efforts of any third party.
Does this sound too good to be true? We don't just think so, we know so.
There may appear to be many positives that your business just can't live without. We understand if you already have this service setup and it is working for you. Our clients matter most to us so we insist on continued education of web related services like this. We do not recommend using proxy servers as the negatives outweigh the positives.
Pros:
click tracking
phone call tracking
data analytics
Cons:
bad for search engine optimization
organic results will suffer
doesn't function well
brand confusion
lacks of consumer trust
doesn't convert well
expensive
We believe other services such as Cost Per Action (CPA), Lead Generation, and Affiliate Marketing surpass the hypothetical results of proxy servers. These other services are just as trackable and at the same time do not impact your company negatively online.
Better results can be produced with an advanced CPA campaign that collectively tracks behavior from different marketing objectives. With advanced CPA you can still have separate marketing campaigns with different numbers, emails and websites and still dump all that data into our software for analysis.
Hot Campaign Technology
"The Next Level Of Monetization"
Multi Channel Advertise
Increase Performance
Manage Sales People
Combine CRM & Sales
Gain Market Share
Analytical Data
Accountability
Scalability