Organic Listings & PageRank™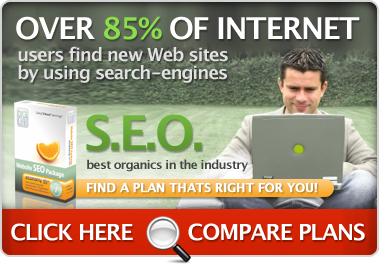 So You Want To Be Number One
Want to rank high in organic search results?
Keep in mind some markets online are very competitive and it may take many months to achieve high rankings. There are many variables in ranking high in organic search results and much can be a waste of time. Do you know what keyword terms you want to be ranked high in? How do you know if those are the correct words? Often times, after, a Digi Craft Professional has worked on an account, they notice that the buying habits of customers are very similar to other accounts. Sometimes by change your keywords and making them more specific will generate not only more traffic but also more sales per visit. Finding those keywords is a job for a Digi Craft Professional.
Digi Craft makes sure you are not wasting precious time and money on the wrong things. Organic listing placement really means nothing without having good SEO and delivery great content. Good marketing and advertising company know if you don't get qualified buyers to your business then it really doesn't matter how much advertising you really do. Making sure you are using the right keywords is only part of the solution.
To get high rankings in search results, it's important to have good sites that link to you yours. Google and other search engines can tell if you are spamming sites and buying links. When Google's algorithm finds you have been buying bad links or making links, it usually penalizes you. If this happens more than a few times Google can ban your site from Google search results for good. Your site will be condemned for linking to bad neighborhoods, a term used by Google to show that you have been practicing bad SEO strategies.
By having quality links from higher-ranking sites, you build what are called back links that help measure the rank of your site. The higher rank a site is, the better it is to have a link on your site. This will not only help boost your page rank, but will help in your overall goal of placing higher on certain keywords.
Realize your potential today.
Once your site has been maintain by a Digi Craft Professional for some time it would be beneficial to use other premium services that will help boost your site naturally in the search engines. By building your site saturation in your market you would want to further show of your products and services by building information on other sites that will drive traffic to your main site. By utilizing blogs and producing qualified links that are natural, your site will gain page rank that will help in building. PageRank™ is a very important feature to the position of organic search listings found on Google, Yahoo! and Bing. By having a Digi Craft professional assist in your site development you will enhance your company's effectiveness with your customers unlike anything else.
What Does PageRank™ Mean?
PageRank™ is a link analysis algorithm, named after Larry Page, used by the Google search engine that assigns a numerical weighting to each element of a hyperlinked set of documents, such as the World Wide Web, with the purpose of "measuring" its relative importance within the set. The algorithm may be applied to any collection of entities with reciprocal quotations and references. The name "PageRank" is a trademark of Google, and the PageRank™ process has been patented.
Hot Campaign Technology
"The Next Level Of Monetization"
Multi Channel Advertise
Increase Performance
Manage Sales People
Combine CRM & Sales
Gain Market Share
Analytical Data
Accountability
Scalability