Lead Generation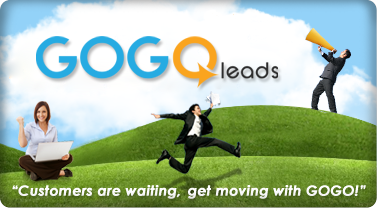 Our lead generation technology is based around Digi Craft Performance™ proprietary software. Our industry leading software acts as an performance based sales tool for our lead generation clients.
After you join our GOGO Leads advertising network you will have access to the industry's most exclusive lead generating software that produces measurable ROI's. GOGO Leads delivers demographically targeted leads which our customers need to effectively grow their businesses quickly and easily. They choose GOGO Leads because they want to market and advertise against their competition locally, regionally, nationally and world wide.
No matter how large or small your company is, GOGO Leads can make sure you have every opportunity to increase sales in competitive environments. If you are the owner, or business manager, GOGO Leads simplifies your marketing and advertising decisions, optimizes your advertising expenses and increases your sales.
The GOGO Leads software can allow an administrator ability to control an unlimited amount of sales people and track ratios for effectiveness.
GOGO Leads is a "no risk" solution. You only pay when we deliver. GOGO Leads remains one of the few forms of advertising that has no contracts, no set up fees, and no upfront financial risk. GOGO Leads is the most effective form of performance based advertising available.
Try GOGO Leads Today!
Hot Campaign Technology
"The Next Level Of Monetization"
Multi Channel Advertise
Increase Performance
Manage Sales People
Combine CRM & Sales
Gain Market Share
Analytical Data
Accountability
Scalability