Social Media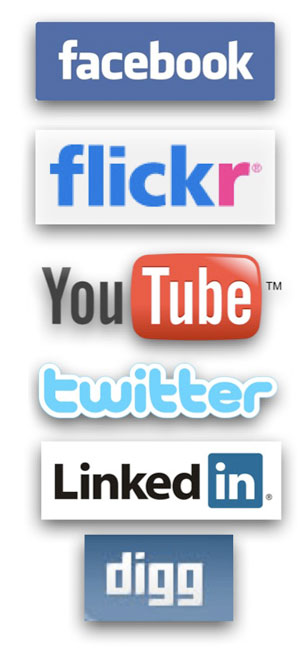 Start a Frenzy
Social media campaigns have gained an incredible amount of attention for the obvious reasons. Facebook, Twitter, and other social networking sites are daily places your customers go to enjoy themselves.
If you are reading this you have heard the importance of social media. We believe social media plays an important role in business when properly executed. Social media has many avenues that can help create awareness about your business. It's very important that your business is positioned on the right social media websites, with the right information, and with the right approach. Let Digi Craft, target the right audience for your products and services. Our social media campaigns are customized and catered to your social media needs.
To help with our accountability we have developed software that can track the information and statics behind our social media efforts. It's important to know, when you post a link on a social media website, there's no guarantee users will positively react to your information or see it as news worthy. Many times it's the total opposite, users of social media websites have learned to shut businesses out. When a business resorts to spamming links, and publishing irrelevant information, consumers are turned off. This behavior has spurred us to develop software that makes your social media work for you. It's best you leave your social media efforts to the professionals.
We build and maintain forums, blogs, review sites, ratings sites, consumer comparison sites, facebook, linkedin, twitter, youtube, digg, etc.
Do you have negative reviews? If you have been having issues with people posting bad online reviews for your business, we can help. There are plenty of solutions we offer to help you out of the negative review funk. We suggest you enroll into our business listing optimization program.
By having our staff put together editorial content correctly, you control your editorial habits, and ultimately maximize your exposure which can produce significant gains in your organic search results.
We can help create your customized social media campaign and help spread the word.
Hot Campaign Technology
"The Next Level Of Monetization"
Multi Channel Advertise
Increase Performance
Manage Sales People
Combine CRM & Sales
Gain Market Share
Analytical Data
Accountability
Scalability