Performance Marketing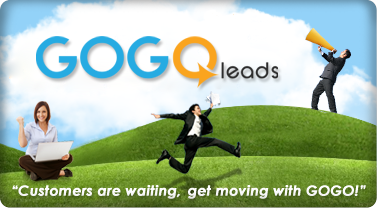 Performance Marketing
We like to think we set the standard when it comes to performance marketing. As one of the pioneers of website marketing, development and production, Digi Craft stands apart as a reliable proactive company that has the experience and credentials to get the job done.
After you join our GOGO Leads advertising network you will have access to the industry's most exclusive lead generating software that produces measurable ROI's. GOGO Leads delivers demographically targeted leads which our customers need to effectively grow their businesses quickly and easily. They choose GOGO Leads because they want to market and advertise against their competition locally, regionally, nationally and world wide.
We offer an exceptional level of marketing and advertising experience and credibility. We are not your typical marketing company who builds just as much fluff in the beginning of the relationship as they do when it comes to the results of your campaign. Our pay us, only when we deliver, attitude has been the forefront of the technology we provide to our customers.
Multi channel advertising? Taken care of. Stellar placement of advertising? Digi Craft delivers. Result based accountability? Digi Craft has your back.
Utilize Digi Craft in your industry.
Hot Campaign Technology
"The Next Level Of Monetization"
Multi Channel Advertise
Increase Performance
Manage Sales People
Combine CRM & Sales
Gain Market Share
Analytical Data
Accountability
Scalability