Digi Craft Customer Testimonials & Reviews
What Our Customers Are Saying
Benjamin Warren Productions, LLC
The marriage of visual and audible can be perfect. I turned to Digi Craft and have not looked back. They support my unique style and artistry through a production staff with more intrinsic value than I have ever seen in this ever-changing industry. Turn to Digi Craft for folks who care about your brand, sometimes more than you do.
Benjamin Warren - Composer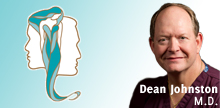 Dean Johnston, M.D., F.A.C.S., Inc.
I wanted to express my deep gratitude for your (Digi Craft's) help with my practice. I have only had bad experiences up until we started working together. I was used to cookie-cutter web sites all looking alike with unexpected fees and constant problems, upgrades, changes and more fees. It seemed I did all the work and paid all of the fees and worst of all a relatively useless web site.

DigiCraft has totally changed my perspective. I now receive the majority of new inquiries from the Internet. This is the best form of marketing. I use my web site to educate patients about plastic surgery, my practice and my staff. The ability to have patients down load or fill out forms on-line has been a real time saver for my staff. We are now sending an ever-growing amount of our new patient letters on line saving postage and servicing our patients faster. The online video continues to get compliments from patients, as they now know my story. It seems they have more trust knowing my background, training and life experiences.

The technological upgrading of my practice has been the most significant improvement to my patient care and service since going into practice 22 years ago. Thank you for all the small fixes and quick response to our questions and patience in this process. You will go far in life for it is in your nature. Thank you again.
Dean Johnston, M.D. - Plastic Surgeon, Owner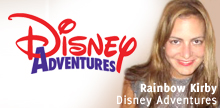 Disney Adventures Magazine
It's hard to sell an event to advertisers on paper, that's why the video recap is essential. With Digi Craft's eye for detail and editing genius, they truly captured the live energy of our event so that our clients were captivated from the moment we pressed "play". When we walk into a meeting we don't have to rattle off details, we just say "watch this", pop the DVD in and it sells itself! Thanks Digi Craft, you're our leading undercover salesman!
Rainbow Kirby - Marketing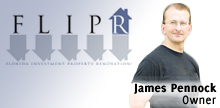 Florida Investment Property Renovations
My biggest issue in the past working with web designers and graphic artists is the wasted time going back and forth trying to agree on a final product. Having everything available on the internet where I can observe the whole process from start to finish from my home PC has made this quick and painless. And of course, let's not forget your staff; they were as professional as they were talented.

Thanks again for your great work and I'm sure I'll be using your services again as my company grows.
James Pennock - Owner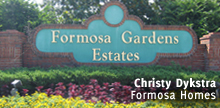 Formosa Homes™
Our experience with Digi Craft was excellent. They were very professional and knowledgeable. We were inexperienced with photo and video shoots and they really helped give us a picture of what we were looking for in a finished product. They were enormously flexible in accommodating last-minute changes and the finished pictures and video were exceptional. They were also especially attentive in following up and answering all of our questions. We would most certainly recommend Digi Craft.
Christy Dykstra - Marketing
Hello USA and Hello Florida
The team at Digi Craft has been creative, enthusiastic and focused on our overall objective every time we take on a project. The results are fantastic. We are grateful to have such a valuable partner.
Paul Mears, III - President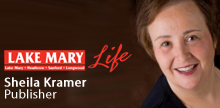 Lake Mary Life Magazine
Scott Stenzel of Digi Craft approached us with an idea that has created an entirely new segment of business for us. Scott and his team of designers and programmers developed the Lake Mary Life portal into a site that almost instantly became the "go to" site for thousands in the Lake Mary Community.

With little or no knowledge of how online would fit into our business, Scott carefully guided us and was able to bring our magazine to life online. His team required little direction. Their creative approach to problem solving has been remarkable. They have been available to answer questions and have listened to and acted on our requests with an almost uncanny understanding of what we needed.
Sheila Kramer - Publisher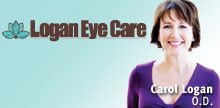 Logan Eye Care
I personally would like to thank Digi Craft for being such a phenomenal graphic and web design team. I consistently get compliments on our business cards, printed advertisements, and especially our website. The website is unique to our professional field, beautifully designed, and created in a spectacular color palette.

Digi Craft delivered exceptional material to us and provided professional expertise. Since the conception of our project, I have referred many business professionals to Digi Craft.
Carol Logan, O.D. - Eye Doctor, Owner
Mid Florida Dermatology Associates
I have worked with Digi Craft Productions over the past year on several projects. These projects included my magazine layout covers for advertisement for my company Mid Florida Dermatology Associates and also development of a web site. I have been practicing Dermatology and running a business for the past twenty years. In my experience I have found Digi Craft to be head and shoulders above other firms that I have dealt with in similar capacities. They have been punctual and responsive to our needs. They are very creative, very well organized and have presented a personal touch to my practice which has made it easy for to accomplish my desired goals.
Dr. Michael Gutierrez - Dermatologist & Owner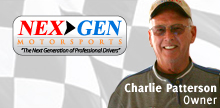 Nex Gen Motorsports
Working with Scott and Hector has been a very rewarding experience. They have technological abilities that surpass any organization that I have worked with in my many years of racing. I am very proud of what they do for me and am very grateful for our partnership. I look forward to working with them as I advance my motorsports legacy.

Thank you Digi Craft!
Charlie Patterson - Owner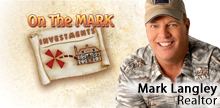 On the Mark Investments Corp.
Kudos to the Digi Craft team! We are so proud of the result of the creative genius of Marc Barriger and the rest of the team. Our new site captures the look and feel of our real estate services in the manner we desired. It was a true pleasure to work with Scott Stenzel and Digi Craft for the second time, with even better results than the first time three years ago. They are just as detail oriented as we are and we love the user friendly and eye-appealing visuals. The addition of streaming video to the home page has enhanced our ability to captivate our site visitors. We will always call on Digi Craft for all of our advertising media needs! Thanks guys!
Mark Langley - Realtor
Parker Eye Center
Digi Craft is an extremely professional organization that provided me with a state of the art web site that I am very proud of.

The site has been a big boom to my practice. I have received rave reviews from patients and colleagues alike. The level of personalization I received was incredible.

I have recommended Digi Craft to my friends for their websites and I know they will be as pleased as I am.
C. Jack Parker, M.D.
Pirates Dinner Adventure™
Our new commercial, by far, surpassed all of our expectations. The Digi Craft team did an astounding job in capturing the essence of what Pirates Dinner Adventure is all about. To live the pirate's life. Thank you Digi Craft.
Imre Baross - Operational & Artistic Entertainment Director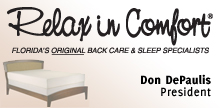 Relax In Comfort
Our previous web site was woefully outdated and in dire need of a total makeover. However, due to what I thought would be a very difficult project, I kept putting off the entire process. Much to my surprise, with the help of the pros at Digi Craft the process was painless and the results outstanding!
Don DePaulis - President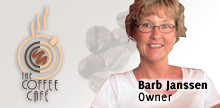 The Coffee Cafe
Desiring a long term relationship, we spent many hours selecting our marketing and branding firm. Relationship, quality, responsiveness, longevity, was key factors for our choosing of Digi Craft.

We have concluded two minor projects already with impeccable results. Digi Crafts motto of "Giving a Brand new image" is spot on; I continue to be impressed and fully expect to be in the future. We are wonderfully delighted having Digi Craft as our branding team.
Barb Janssen - Owner
Topper Publications
I am the publisher of Sweetwater Wekiva Springs and Lake Mary Health & Wellness magazines. I have known and worked with Scott Stenzel of Digi Craft for the past 8 years. Not only is Scott Stenzel incredibly ethical, brilliant, talented and creative, but he's one of the most respectable businessmen I ever worked with. Scott is a man of his word and always meets every deadline. I can always count on Scott to get the job done right.

The Digi Craft team that Scott and his business partner, John Baxter have built, have always been on the cutting edge of website development. When I co-owned Lake Mary Life Magazine, Scott and his team built me a website that no other magazine in Central Florida could even come close to in comparison. Being an Florida Magazine Association (FMA) board member has allowed me the opportunity to see what all other magazine's are doing with their websites.

When they built Lake Mary Life Magazine's website 5 years ago, I was the first website in the marketplace that was interactive, clean and easy to navigate. In my opinion, my current magazine websites are as good if not better than the New York Times. I have nothing but praise regarding Digi Craft.
Judith Topper - Publisher, Owner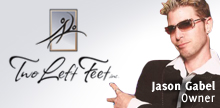 Two Left Feet Events
Scott, you and the entire Digi Craft team designed our web site and knocked it out of the park. Not only have we gotten a lot of comments about how great the site is, but our web traffic has probably tripled since launching our new web site.

This new web site has taken our company to a much higher status in our industry. When we direct potential clients to our web site, we feel even more confident that they will be obtaining our services. That's a great feeling to have.

It was a pleasure working with you and I would recommend Digi Craft to anyone who wants to take their company to the "next level."
Jason Gabel - Owner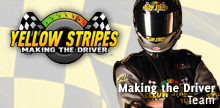 Yellow Stripes Making the Driver
Digi Craft has done a very exceptional job at branding our Yellow Stripes: Making the Driver products and services. They have proved themselves at many levels showing us how an integral part of our program they play. Without Digi Craft we would have spend more money in several different companies in order to supply us with what we need. They are our one-stop-shop when it comes to branding and production. Their team leads us to the checker flag every time as we stay in front of our competitors.
Yellow Stripes Making the Driver - Producers
Hot Campaign Technology
"The Next Level Of Monetization"
Multi Channel Advertise
Increase Performance
Manage Sales People
Combine CRM & Sales
Gain Market Share
Analytical Data
Accountability
Scalability